Stainless Steel Fire Extinguishers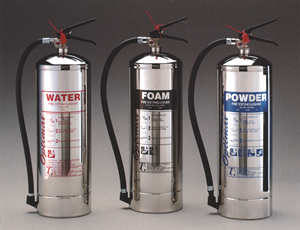 Stainless steel fire extinguishers are available in two sizes, 6 and 9 litre/kilos, for water, foam and powder models. In situations where interior design is an important consideration this range is the ideal solution. The corrosion resistant, polished stainless steel also makes them ideal for hostile environments.
All extinguishers are re-chargeable.
Ideal for environments where hygiene is paramount and when considering architecture.